The right strategies for improving the digital capacity of our adult literacy system?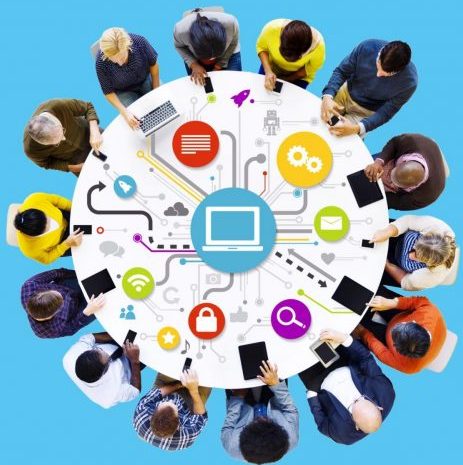 As Ontario's only organization focused on helping adult literacy education professionals to incorporate digital technology, we recognize the need for a more comprehensive and coordinated approach—an approach that respects individual program, sector and cultural differences and also provides a system-wide foundation.
Based on extensive review, consultation and our first-hand experience working with programs, we have identified these eight strategies to build a more equitable and inclusive LBS system that can provide learners with lifelong and lifewide digital instruction opportunities. We have taken a comprehensive approach, recognizing how elements within the LBS system interact and create conditions that both suppress and support digital literacy and technology integration.
The report contains details of each strategy along with examples of possible changes. We also frame the strategies with a research informed rationale focused on broader digital inequities.
Collaborating to ensure affordable data and devices for all learners.
Developing an integrated and informative learning framework.
Developing a blended learning approach and various models.
Sharing diverse knowledge and innovation.
Making sustainable investments in e-learning infrastructure.
Building people's capacity for technology integration.
Designing responsive and equitable services, data collection and reporting.
Choosing performance measures (success indicators) that work for everyone.
The strategies are not definitive and are a starting point for discussions that we plan to have this year with stakeholders inside and outside the LBS system.