Starting March 9: Building your digital skills with Google (with ASL interpreters)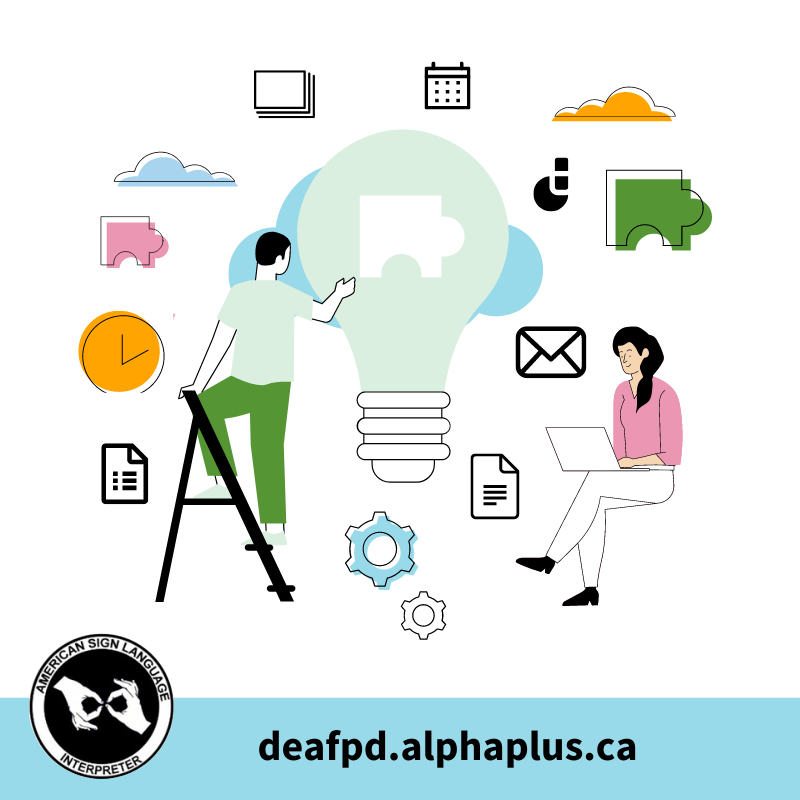 Are you a Deaf, Hard of Hearing, or Deafblind practitioner in Ontario?
If so, come join our FREE Google training sessions with ASL interpreters to build your digital skills in the classroom!
In a series of four Zoom meetings, scheduled for Thursdays, March 9, 23, 30 and April 6 from 2:30 pm to 4 pm, you will have a chance to work with Monika from AlphaPlus and two ASL interpreters.
Together, we will take a closer look at cool features and applications of Gmail, Google Calendar, Docs, Slides, Forms and Jambord.
Each session will build on the previous one. There will also be an option to stay after each session for additional questions.
Even if you have tried Google Apps before, you will be surprised at how many new options you will discover and walk away with lots of new skills, ideas, tips and resources.
Secure your spot now! Space is limited.
Visit the website to learn more details about what we'll cover in these free training sessions, as well as the format, timing and deadlines for registration. And don't forget to invite tutors working in your programs!
Here is a printable flyer to share with the community.
We hope to see you there.