Strengthening capacity, co-creating with literacy educators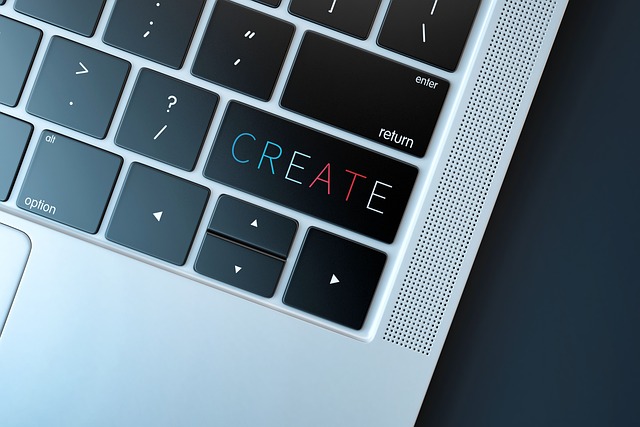 This year, AlphaPlus has been exploring ways to strengthen the network of adult literacy educators in Ontario. This has included a combination of strengthening educators' capacity and co-creating with you.
Professional development, skill-building and individual support remain imperative for adult literacy educators. However, we realize that the best and most innovative solutions are rooted in the classroom experience, so we've also embarked on several co-creation projects with you. Here's a snapshot of what's been happening at AlphaPlus in 2023.
Strengthening your capacity
We listen to what you say about how you use technology in teaching, the practical demands of your efforts with adult learners in the classroom, and the professional development and materials you need. These considerations are top of mind when we develop our capacity-building programs and resources.
Training to help you teach in a digital workspace
In January, we launched an immersive, fast-paced training series to help you work in a digital workspace environment. Thank you to the dozens of literacy educators who joined the training to build digital literacy, creation and collaboration skills.
Based on your feedback, we're offering Building Digital Skills with Google training again, starting in May. Join us to repeat the free training or as a first-time participant. Everyone is invited to an introductory overview session on Tuesday April 19. Register for the afternoon session or register for the evening session.
Hosting a library of free digital tools
Last month, we officially launched our new open educational resource (OER) library. In response to teachers' requests for more developmental level-specific resources, a working group of your peers shaped this library of workbooks, textbooks, lessons, activities, modules and courses fully vetted for adult learners.
Would you like our help with using these open educational resources?
Sign up for technology coaching and a member of our team will help you implement and adapt OER materials to make them work in your context.
Join our upcoming fall Makerspace to explore and experiment with OERs (more details coming soon).
Connecting educators to network, share and learn
Last fall, we piloted Community Gabfests: monthly online gatherings where literacy educators connect, discuss and share ideas and approaches in an informal setting. The pilot revealed that you value these gatherings, so we'll continue to host monthly Gabfests. Register for the next meeting here.
We're also bringing back the Virtual Showcases series featuring facilitated discussions and presentations by your colleagues who share their approaches, strategies and tips. Our next two session topics will be:
Using OneNote to manage learner files and other resources.
Using social media to reach, teach and connect with learners.
Sign up here.
Co-creating with you
While your feedback has shaped our capacity-building offerings, we also recognize the importance of including teachers in design and creation. You have a unique understanding of the expertise and time needed to work with technology, and the challenges of transitioning to a reality where some form of remote teaching is here to stay. That's why we're facilitating more co-creation projects in which literacy educators build what you need.
Co-creating activities and lessons
During the next round of Educator Network, we'll go deeper into the ideas from the Building Digital Skills with Google training. Working together as a learning cohort, participants will support each other in co-creating activities and lessons with AlphaPlus providing support and resources, including access to the trainer from the Google training series. Email Tracey Mollins to learn more and sign up.
Co-designing digital teaching spaces and routines
We recently introduced you to our newest team member Olga Herrmann and the project she's been leading to understand and address your needs in curriculum design and technology integration. The research phase of this project is now wrapping up. In May, we'll share what we've learned and our plans to move on to the next step: co-creating curriculum resources and planning tools.
Additional professional development and co-creation opportunities for educators
Many of our initiatives this year are possible because of increased government investment in our sector. As custodians of a portion of these funds, AlphaPlus has access to financial resources and skilled trainers, and we're looking for your guidance:
What training would you like us to co-design with you?
If we could assemble a group of 10-15 educators to address a specific topic related to technology integration, what would it be?
Please share your ideas for co-designing professional development based on the needs of your region, network, sector or specific group of learners; use my scheduling link to set up a time to chat through them with me.
We're looking forward to more capacity-building and co-creation projects with you in the months ahead.
Alan Cherwinski
Executive Director