Our Virtual Showcases are coming back! Register today.
We are thrilled to once again host AlphaPlus Virtual Showcases in 2023!
Join us for a series of four facilitated discussions, featuring guests representing community-based, school board and college programs, who will demonstrate how they are using digital technology and blended learning to create interesting and innovative learning spaces/programs/offerings for learners.
ASL interpretation services will be provided.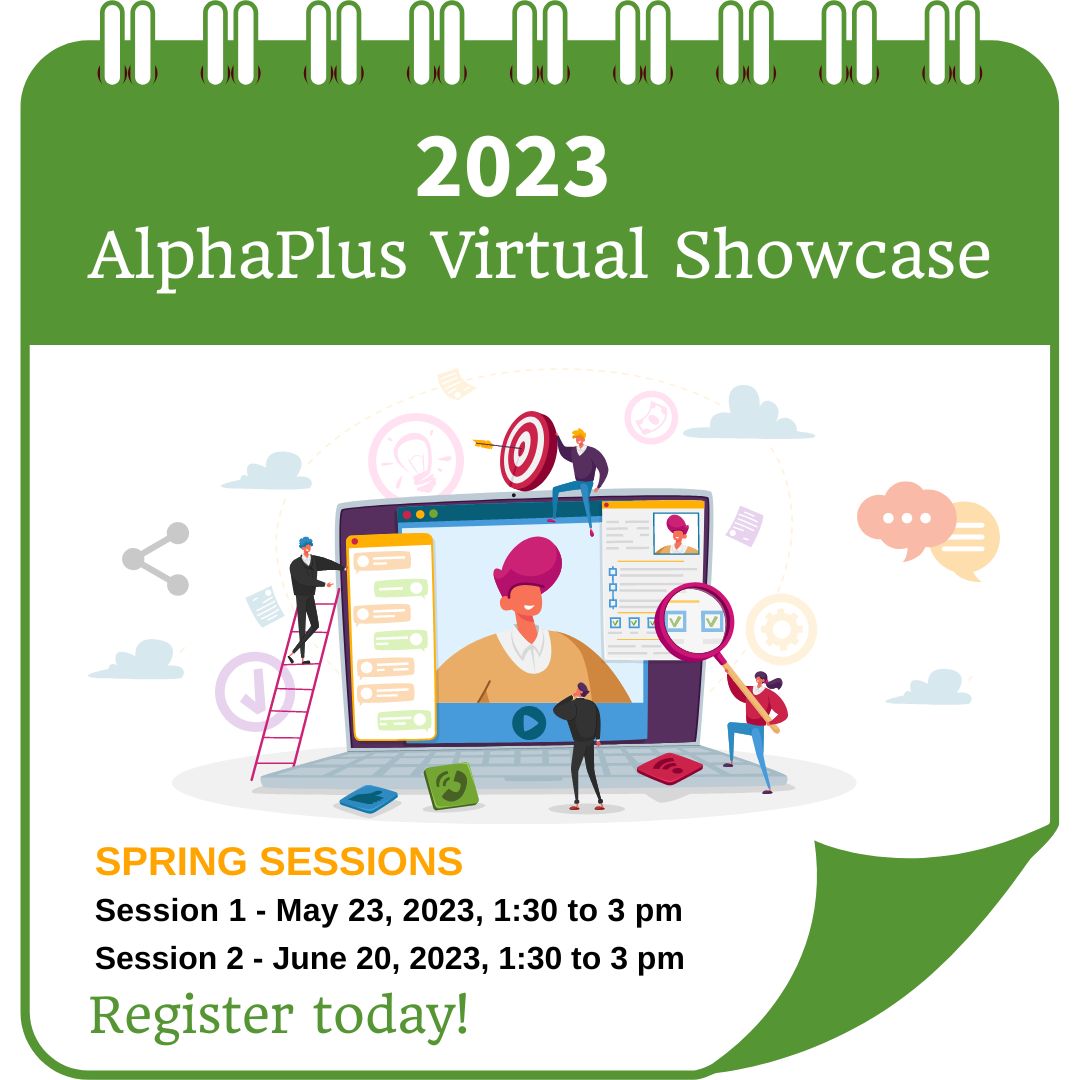 SPRING
Session 1: Using OneNote to manage learner files and other resources
Tuesday, May 23, 2023, 1:30 to 3 pm
REGISTER
Session 2: Using social media to reach, teach and connect with learners
Tuesday, June 20, 2023, 1:30 to 3 pm
REGISTER
FALL
Session 3: Topic TBD – Tuesday, Oct 24, 2023, 1:30 to 3 pm
Session 4: Topic TBD – Tuesday, Nov 21, 2023 1:30 to 3 pm
Want to suggest a topic or be a presenter? Click here to share your ideas with us.
Check out the past sessions section of the website for presentations, recordings, additional tips and resources shared by guest presenters.