Finding an innovative way to deliver course content online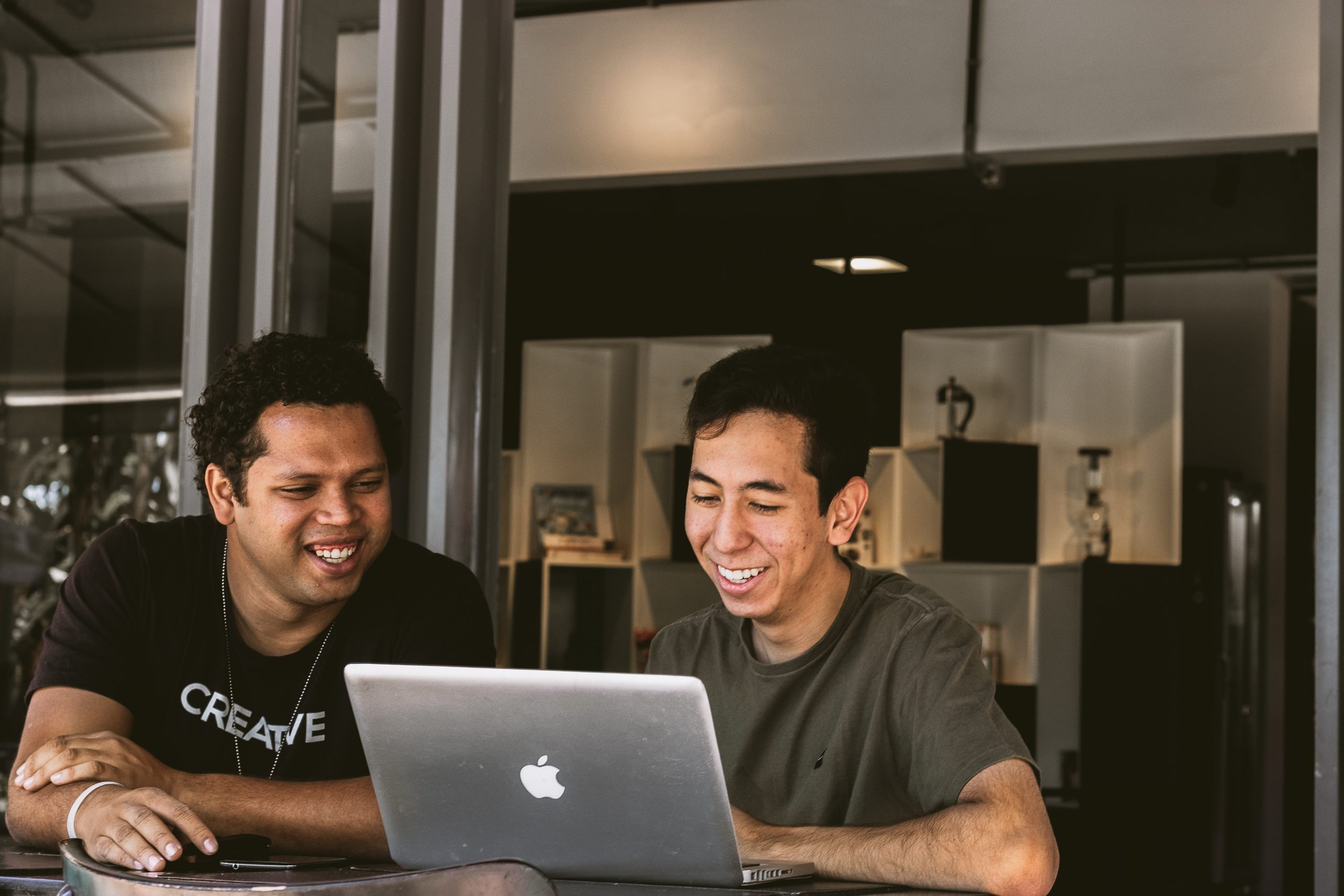 Finding an innovative way to deliver course content online with a coach by your side
Do you have innovative ideas for using technology to help learners? Do you know where to get help with implementing those ideas? Like literacy instructor Amanda Valliere, you can turn to an AlphaPlus coach.
When in-person programs shut down in early 2020, Amanda, a training facilitator at Spark Employment Services in Sudbury, quickly shifted to using Zoom to meet with her group. Her next step: figuring out how to make her Microsoft Office Workplace Essentials Introduction course content and materials available online — with no budget for a learning management system (LMS).
"I had dabbled with Google tools ever since AlphaPlus provided us with an overview years ago — but I knew I wasn't using them to their full advantage. Along the way, I had formed an idea about digitizing course resources using Google Sites and suddenly, I had the opportunity to try it."
Developing her idea for a course website
Amanda started by reaching out to Monika Jankowska-Pacyna, an education and technology coach at AlphaPlus. At weekly coaching sessions, Amanda explained her ideas and Monika answered her questions, helped solve problems and worked through different approaches. Monika also followed up between calls with email support and quick video demonstration or troubleshooting. Gradually, Amanda needed less support, so she and Monika met less often and eventually moved to email support.
Monika explains that this consultative, fluid approach is what any program can expect from working with an AlphaPlus coach: "Amanda was precise about what she wanted to do. However, we always start by asking coaching participants what they are looking for and how comfortable they are with a particular technology. Then we serve as a sounding board, offering ideas, suggestions, options and ways of doing things that you might not have considered."
With Monika's support, Amanda created a one-stop course website complete with the manual, videos and quizzes. Thanks to grant funding, Spark purchased laptops installed with Microsoft Office, which they lent out to help learners complete the training.
Several months later, Amanda returned to Monika for help with creating a more engaging learning environment and learning to use additional features within Zoom (for example, reactions, backgrounds and chat), Kahoot and other tools.
Learning alongside learners
"I might have been able to do this on my own, but it would have been inefficient and taken so much longer. Instead, I had access to one-to-one guidance catered to what I needed, the day I needed it," says Amanda. "As a result, I was able to provide an open, engaging, quality learning environment — and more than that, an opportunity to connect during the pandemic."
Spark has returned to in-person program delivery, but Amanda continues to use her course website. She teaches from it and makes it available to learners who need to catch up on a missed class or review material. In the future, she would like to explore using Google Classroom for even more integration and features.
"As an instructor, you can be innovative, adventurous and role model learning — and we can help," says Monika. "Amanda could have just made the course materials available as a PDF, but she thought about a unique use for Google Sites and was willing to learn alongside her learners."
Carry forward the momentum of the last two years, with an AlphaPlus coach
New coaching sessions are opening in April, and the AlphaPlus coaches are excited to support a new round of instructors and program administrators. Here are just a few examples of the ideas they are ready to explore with you:
Creating and maintaining organization websites
Digitizing course content
New media and tools for education
Strengthening file sharing, security and other administrative systems
Would you like to pursue a technology idea with the support of an AlphaPlus coach?
Learn more about coaching and get on the waiting list now for the next round of sessions.