Starting May 10: Building digital skills with Google workshop series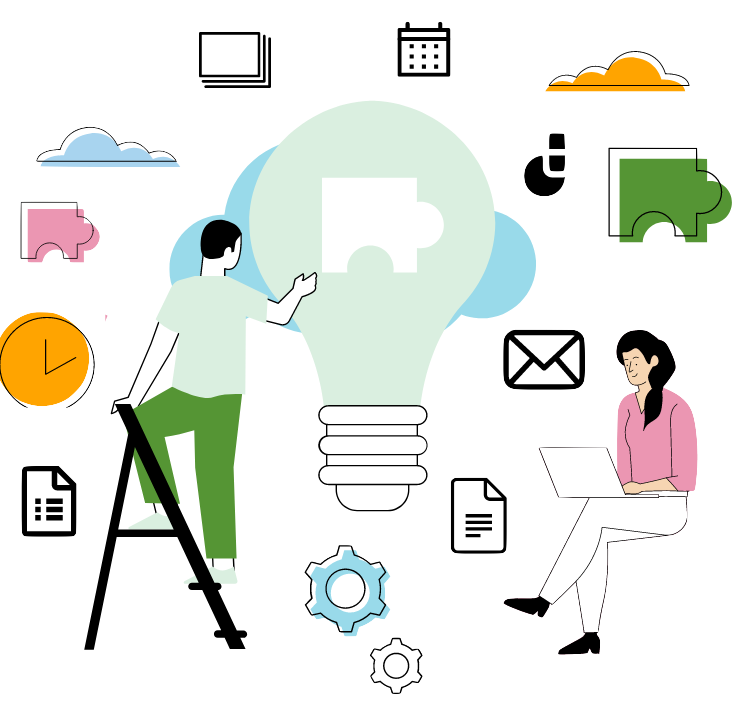 How proficient are you at using digital workspaces or office suites?
Are you fully leveraging these tools to work with learners?
Are you equipping your learners to use these tools in the future?
Announcing: new training opportunity for adult literacy instructors and tutors
AlphaPlus is pleased to announce a new free training opportunity for adult literacy instructors and tutors in Ontario who want to build their confidence in working with online collaboration tools.

WHAT: Six weekly 90-minute digital workspace training sessions. We'll use Google Workspace as a platform to explore and apply digital collaboration skills. Each session will be an opportunity for you to:
Gather with your peers,
Get acquainted with the tools, and;
Explore the possibilities for creating, communicating, collaborating and problem-solving in a digital workspace environment.
WHEN: Two cohorts of 20-25 participants, with start dates in early May (see the dates on this registration page).
WHERE: We will meet online via Zoom for this synchronous, interactive training.
WHY: This is an opportunity to build your confidence and fluency while strengthening your ability to support your learners' agency and independent learning.
See the training outline for more details about what we'll cover in these free training sessions, as well as the format, timing and deadlines for registration. And don't forget to invite tutors working in your programs.

HOW TO SIGN UP >> Sessions start in May, so secure your spot now