Unraveling your program's technology challenges with support from an AlphaPlus coach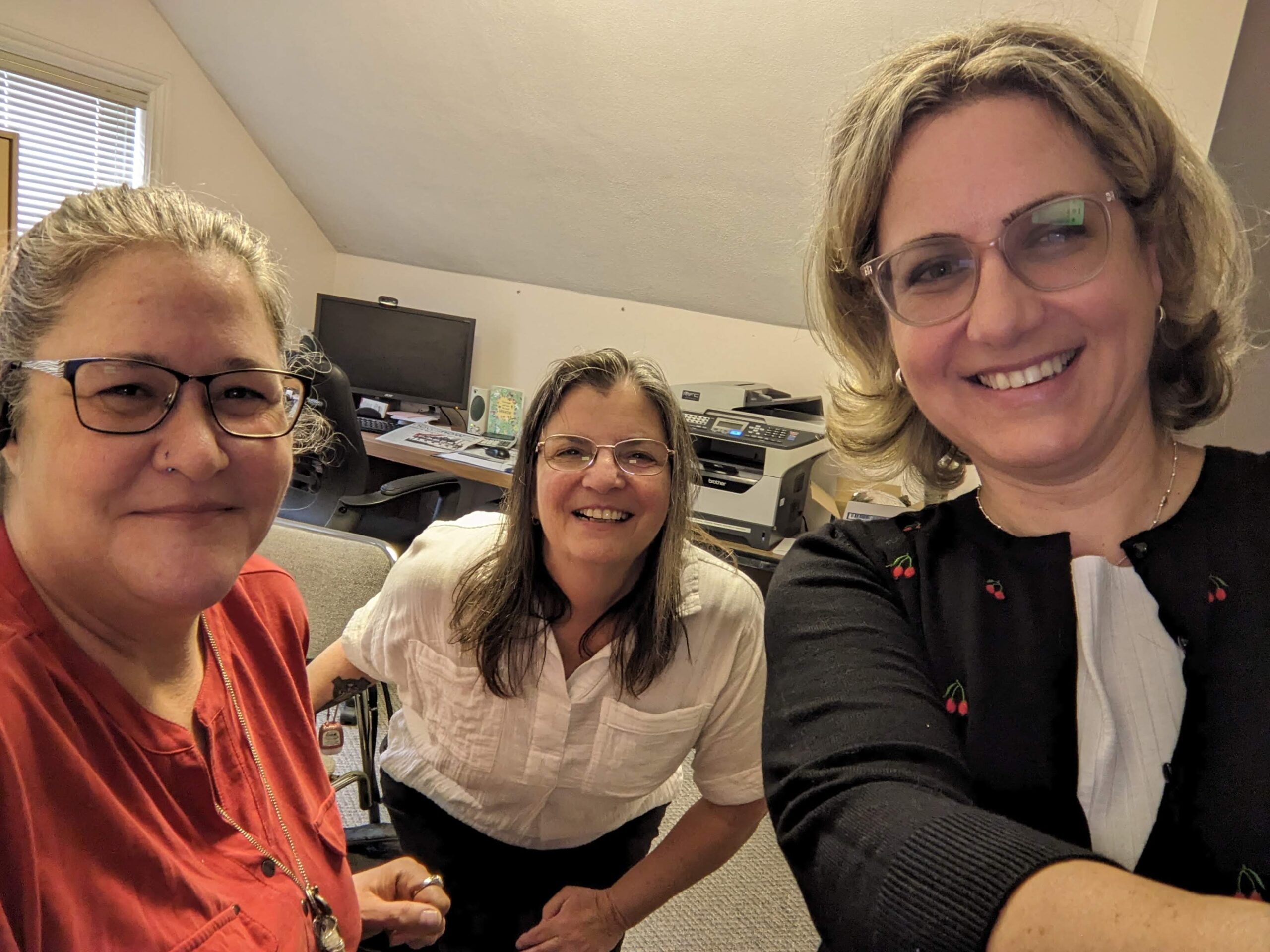 Can you imagine starting a new role in a new sector and then discovering an organization entirely dedicated to supporting you?
Janet Oettgen transitioned to the Literacy and Basic Skills (LBS) sector from a career in taxation and banking. After deciding to change careers and completing her education in social work, Janet's path led her to the position of Program Coordinator/Instructor for the Niagara West Adult Learning Centre.
"When I started in May 2021, our technology was in disarray. Lacking comfort and knowledge of online platforms, our tutors and learners were almost inactive," explains Janet. "Two of us were brand new to the organization, and our third staff member, although here for a long time, had limited knowledge of online technology and social media. We were using the personal account of someone who had left our organization six years ago to access our Facebook page!"
Getting one-to-one coaching support and learning in a group format
Being new to the organization and adult literacy, Janet was eager for training. She attended AlphaPlus Virtual Showcases, where she learned about new systems and tools, and how people in adult literacy were using them. A few months later, Janet started getting one-to-one support from AlphaPlus technology coach Monika Jankowska-Pacyna.
"The Learning Centre staff members were trying to find their way around the systems in place, what accounts they had, how to get into them, managing their email interface, sharing files and teaching resources, and more," says Monika. "We started by discussing the team's hopes and needs and decided to try to shift the organization to Google Workspace and Google Apps. I helped Janet with processes, setup, transferring data and emails, website redesign and setting up tools like Canva, YouTube, Google Calendar, Classroom, and Forms."
Over time, Janet worked with Monika and AlphaPlus Executive Director Alan Cherwinski to build a new, easier-to-maintain website using Google Sites. She regained control of the Learning Centre's existing Google for Nonprofits and email accounts, and established digital security procedures.
"I'm comfortable with technology, but there were so many things we needed to pull together, and I wouldn't have known where to start on my own. In meetings with Monika and Alan, we figured out a logical, step-by-step process that wasn't stressful or overwhelming," says Janet. "I also continued attending Showcases, which helped me get oriented to the adult literacy sector and see what people are doing, their learners' needs, and what is working. What I learned at these events also gave me the vocabulary needed to request funding for our centre."
Continuing her learning journey and connecting with peers
Taking full advantage of the AlphaPlus support and services suite, Janet also participated in Educator Network programs such as Gabfests and Makerspace, exploring ideas, picking up tools and tips, and forming connections with peers.
"Each AlphaPlus offering addresses specific needs with intention and excellence. They also connect you with people in other regions who are willing to share," explains Janet. "For example, I connected with a peer in the Kitchener/Cambridge area who shared many of her digital forms and activities. Rather than reinvent the wheel, I could make her tools my own, and I now have a model for what I can create in the future."
Having sorted out foundational elements like the organization's digital workspace and communications, Janet went deeper into using digital tools for teaching and program administration. She has conducted a community needs analysis using Google Forms, digitized learning activities, and automated learner follow-ups and closures. As a result, processes are simpler for learners, and the Learning Centre has obtained more complete data.
Next steps: for technology integration in adult literacy program delivery
Janet's next steps include digitizing learner files and participating in an upcoming digital workspace training to prepare to further automate and streamline processes. The Centre's new office administrator is now getting coaching from Monika to take over responsibilities so Janet can spend time in the community making connections that will bring in learners.
"There is enough complexity in our sector, so why not get help simplifying what we can? From running programs to attracting learners, if you have systems in place that help you to do the work without spending lots of money, that's half the battle," says Janet. "Before working with AlphaPlus, I didn't know what I didn't know. Now, we have regained our autonomy and can communicate at the snap of a finger."
Coaching can be a great starting point for unraveling your literacy program's technology challenges and learning more about how AlphaPlus can support you. New coaching spots are now available, so contact us to secure your spot.