Have you ever wondered what our technology coaching services are really like?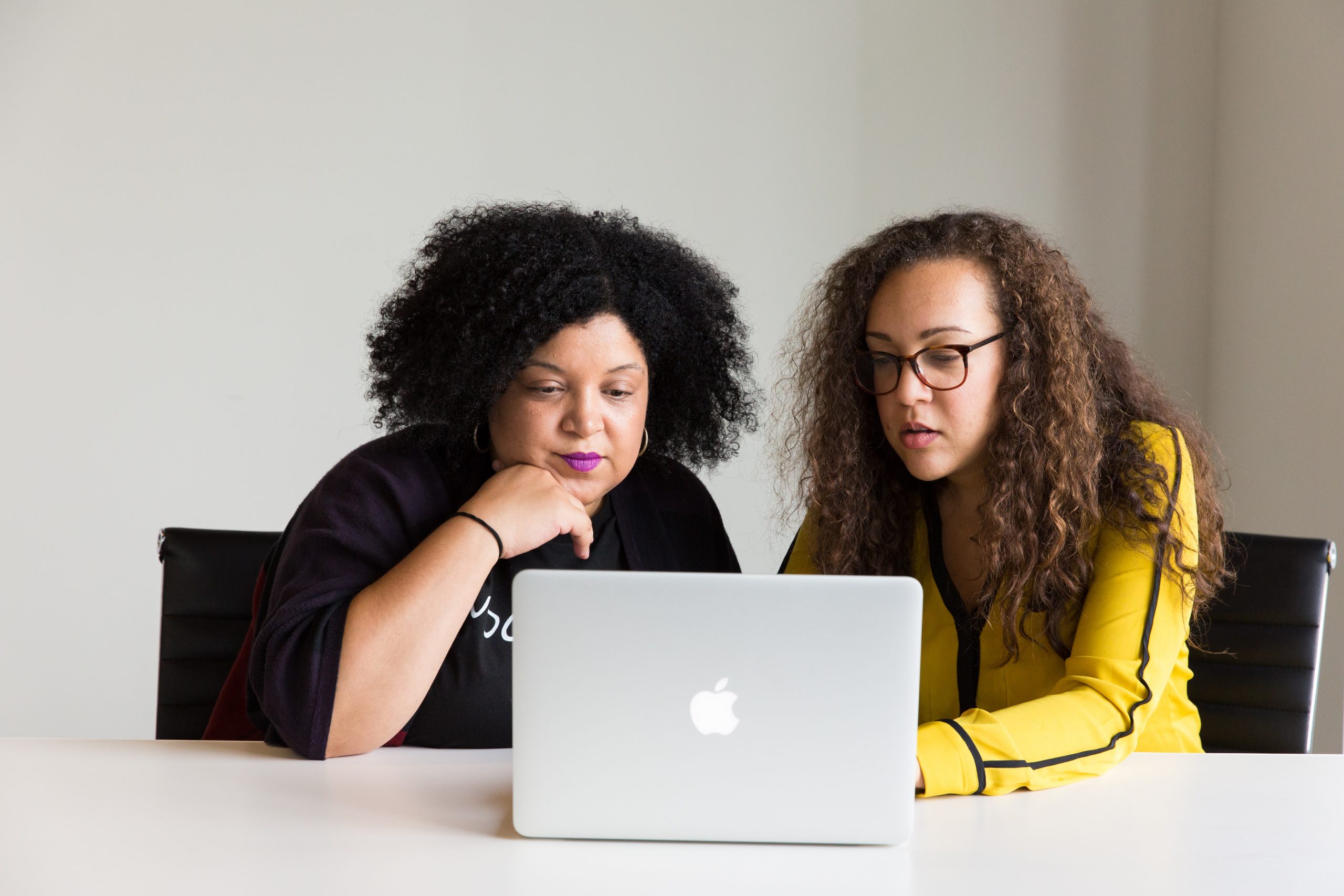 Coaching Story: Alexandra Park Neighbourhood Learning Centre
Have you ever wondered what our technology coaching services are really like?
In this Q&A with Jessa Reitsma, Learning Coordinator at Alexandra Park Neighbourhood Learning Centre, discusses her organization's experience with AlphaPlus Consultant and Technology Coach, Monika Jankowska-Pacyna.
Q: How did having a technology coach help your organization achieve its digital learning goals?
A: Monika was awesome. Her coaching style was really effective for us. She helped us find technology tools that we were interested in and showed us how to apply bits and pieces of them in the classroom. Whenever things came up in the classroom with some of the barriers, she would always think of great solutions.
Q: What tools, strategies and equipment did coaching help you adopt?
A: Our technology coaching sessions allowed us to articulate what digital tools and program enhancements we wanted to work on. We did that as a team, which was awesome. During this process, we identified current challenges around technology, current barriers and ultimately created a list of ten key areas of focus. Each of us then had the opportunity to rate them and identify what was most important to us. In the end, we all wanted our learners and programs to be significantly improved by implementing tablets as a learning tool as well as integrating content management and learning apps.
Q: How did technology coaching change the way your team works?
A: Our coach really encouraged us from day one to get tablets for our learners. Because tablets are so much like a smartphone, and because everybody has a phone, it's often easier for learners to apply that prior knowledge into greater understanding of that technology.
She also helped show our organizational leaders how much value they would bring to the classroom and helped us identify, track and present important data to justify the purchase.
The coaching experience also yielded a digital technology assessment that we now use in our intake process. Through this assessment, we are now able to determine where people are coming from when it comes to their digital literacy.
Q: How did the coaching sessions impact your learners and instructors?
A: For our program delivery team and instructors, just learning about the free apps that are available was amazing. There's a lot of paperwork involved with our job, and the app we adopted, Quizlet, has made things easier for the instructors and for the learners.
Quizlet is a free app that provides learning tools for students, including flashcards, study and game modes. Eight-seven per cent of their in-app content is created and shared by users. This tool is for students, teachers and learners of all ages and is available for iOS and Android. Learn more about Quizlet at our upcoming webinar.

With tablets, class time is spent learning instead of troubleshooting laptop issues. In fact, when things come up on the tablet, learners are often able to fix the issue independently. That's a huge thing.
Q: Describe training and workshops the team received from the technology coach.
A: So that was really cool. The tablet learning is really interesting in the sense that it's very hands-on. I think the best thing was we actually talked about this as a team because most of the instructors here are visual learners. We also had that conversation about our learning styles with Monika and she gave us instruction with that in mind.
Q: What's the next project you'll be working on with Monika?
A: She's helping us with Chromebooks (part of the Chromium OS conversion pilot) right now. We're hoping to convert about 12 of our old laptops into Chromebooks. I'm really excited about this because they're image-based like a tablet and there's only one browser that learners use and navigate, which makes it easier for them.
For more information about technology coaching, contact Alan Cherwinski at acherwinski@alphaplus.ca