Migrating from a computer lab to in-class iPads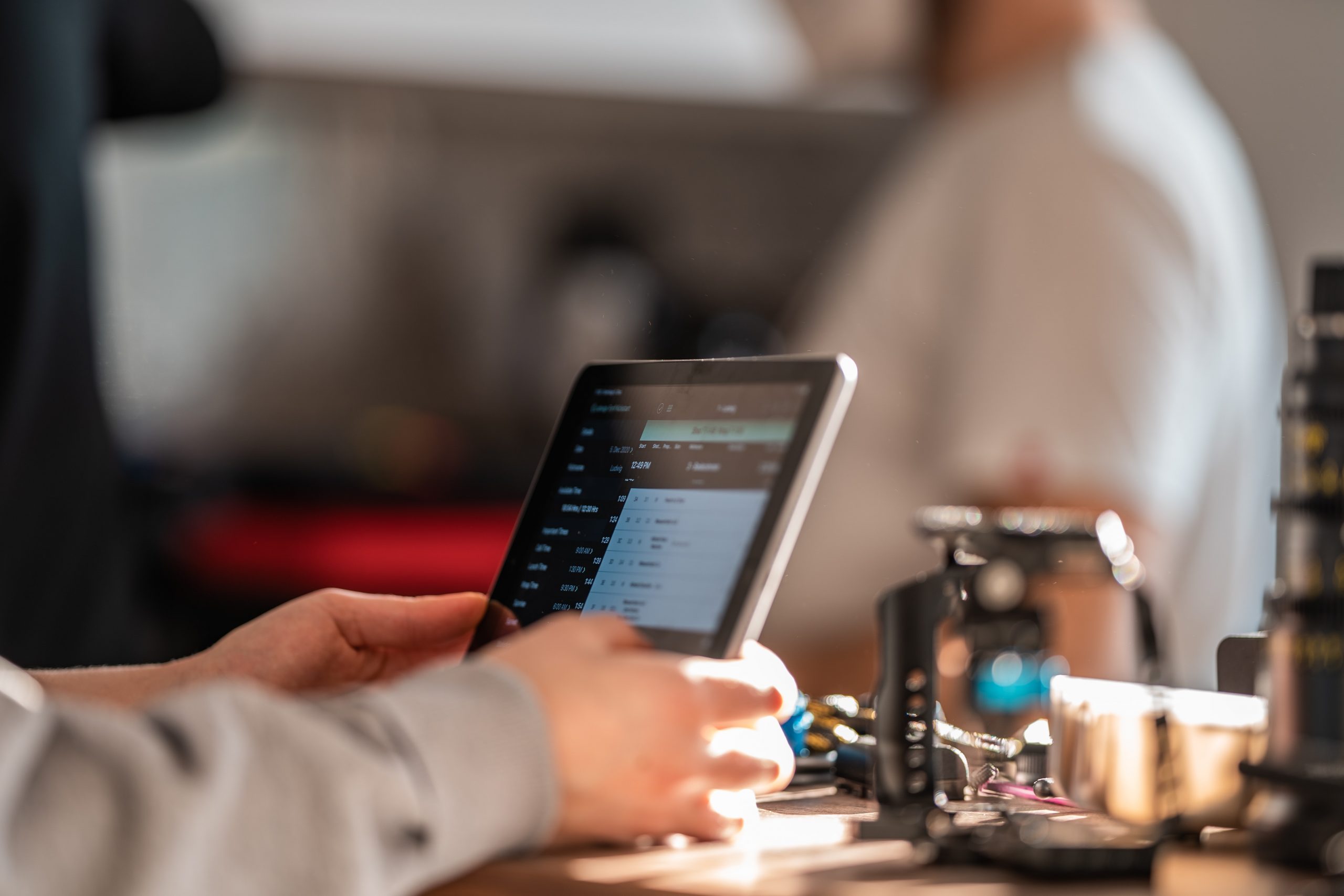 Coaching Story: Pathways to Possibility (PTP)
In this month's technology coaching feature, we're talking with Pathways to Possibility (PTP) Adult Learning and Employment Programs, whose team recently worked with AlphaPlus coaches to modernize their programs with iPads in the classroom.
Why did you reach out to AlphaPlus to bring iPads into the classroom?
The Ministry of Training, Colleges and Universities (MTCU) IT funding grant in 2018 allowed us to purchase nine iPads and bring mobile technology and learning into every classroom at PTP. We already had a separate computer lab at PTP. The lab is based on personal computers, where students would have the opportunity to learn how to use technology in the workplace and office, and build general digital literacy skills. With iPads, we were planning to take technology out of the lab and into every single classroom to form technology-integrated classrooms. Our goal was to enhance learning, increase learners' level of engagement and prepare them for the 21st century, where communications and learning occur through mobile technology.
Initially, we had some general ideas about the iPad's potential to allow students to easily access authentic information and learning materials in each class. We also knew iPads could provide our learners with engagement and collaboration tools to use during classroom projects or to solve a problem.
But a challenge arose when we decided to implement and actualize the use of iPads in the context of school curriculum and classrooms. We realized we needed support to take full advantage of the iPad's potential as a teaching and learning tool. We approached AlphaPlus with this question in mind: how can we get the most out of the iPad in the context of our school, teaching goals and environment? AlphaPlus offered us a mini-coach approach to meet our needs.
How did you identify and set learning goals with your technology coach?
The process began with an in-person meeting with our coaches, Maria and Tracey. We reviewed our learning curricula, goals and the iPad's capabilities and began scheduling workshops.
AlphaPlus sent us a proposal for three workshops. Topics to be covered included:
Assistive iPad tools
Built-in features
Technology integration framework
Identifying teachers' and learners' needs
Using general management of multiple iPads
We modified one of the workshops to include the use of the Google Classroom cloud-based learning management system for mobile learning.
Finally, we linked the proposed learning workshops to our educational goals:
Personalized learning (using built-in features such as text-to-speech to improve students' reading skills, or using apps such as Photomath for developing the learners' math and numeracy skills).
Teamwork or project-based learning (using online learning tools and services such as Quizlet, Padlet, QR code generators, surveys, Google Classroom and cloud computing).
How did your coach help the team integrate iPads into their work, and how are they being used today?
After the workshops, we had our own meeting as instructors to create some pilot lessons, materials, assignments, quizzes and resources. We also discussed how to overcome the technical challenges we face in the classroom by modelling ourselves as problem-solvers. We also decided to encourage students to use their own mobile devices and to use the school's Wi-Fi so they could manage or balance their individual learning needs. We are still in the process of implementing mobile technology into our program.
How has the technology coaching process improved PTP's work?
Coaching brought us together as instructors to realize the importance of technology use both for personal and collaborative learning. It facilitated the implementation and use of mobile technology classrooms and helped our team become familiar with very good learning tools and apps. Technology coaching also gave us a chance to reflect on how to implement mobile technology in our specific learning environment and how to deal with possible technical and educational issues.
How could other LBS programs benefit from coaching?
The AlphaPlus coaches have been very organized, co-operative, persuasive and insightful. There are a lot of potentials that need to be further explored for professional development using AlphaPlus coaching teams. Our busy day-to-day routine often got in the way of opportunities to explore what we need to do.
Technology is changing the dynamics of education and reshaping our way of learning. Traditional approaches to teaching and learning need to be revised to meet today's learners' expectations and ways of learning. We want to be a part of that.