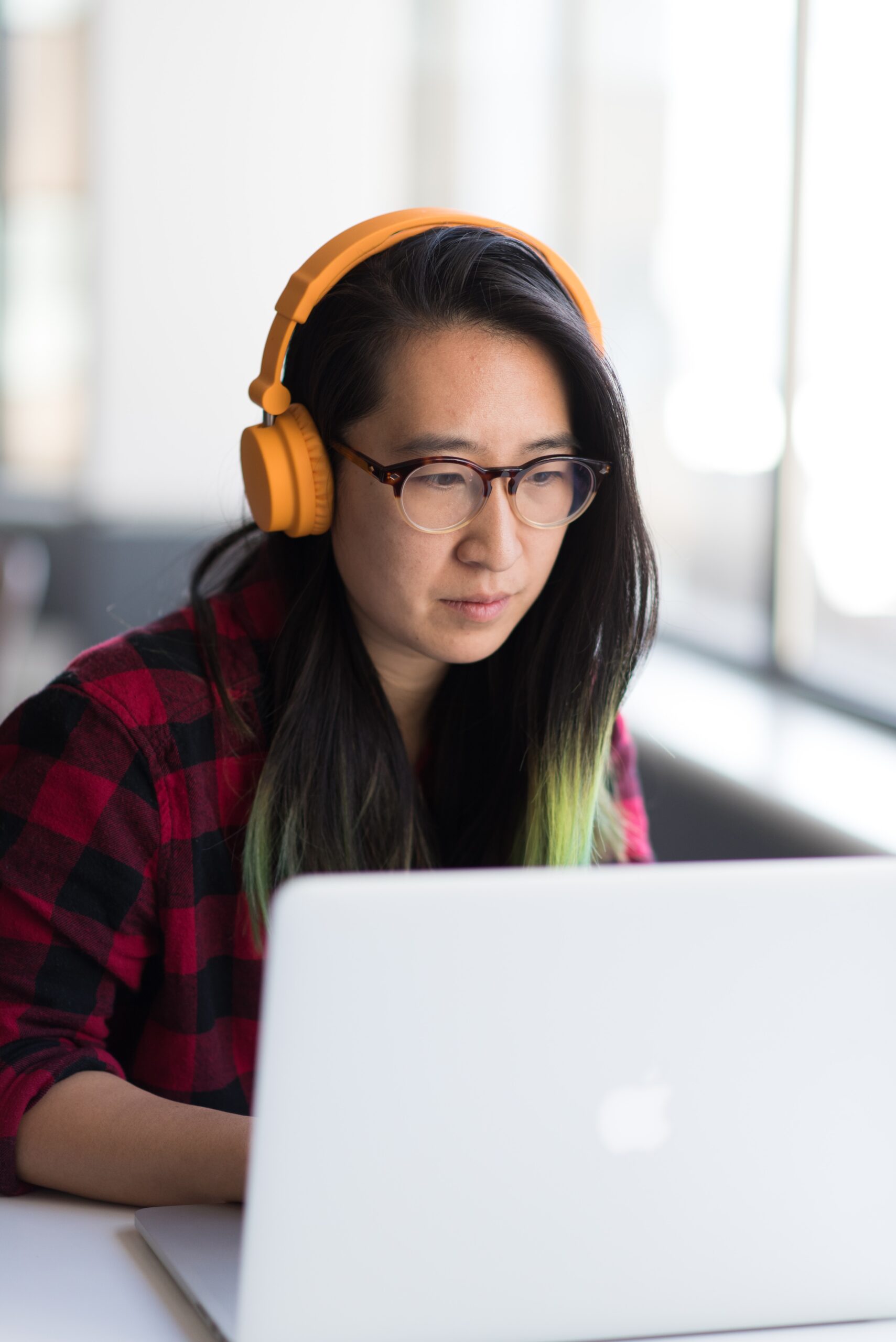 Synchronous Learning
Synchronous learning is where learner(s) and facilitators(s) meet in the same place, at the same time, so learning can take place. This can happen in bricks—and-mortar classrooms or online meetings. Synchronous learning may include a whole class, smaller groups or one-to-one instruction.
In synchronous learning, learners usually go through a learning path together, accompanied by a facilitator who can provide support while learners are completing tasks and activities.
Examples of synchronous learning tools:
Phone, Zoom, Google Meet, Microsoft Teams…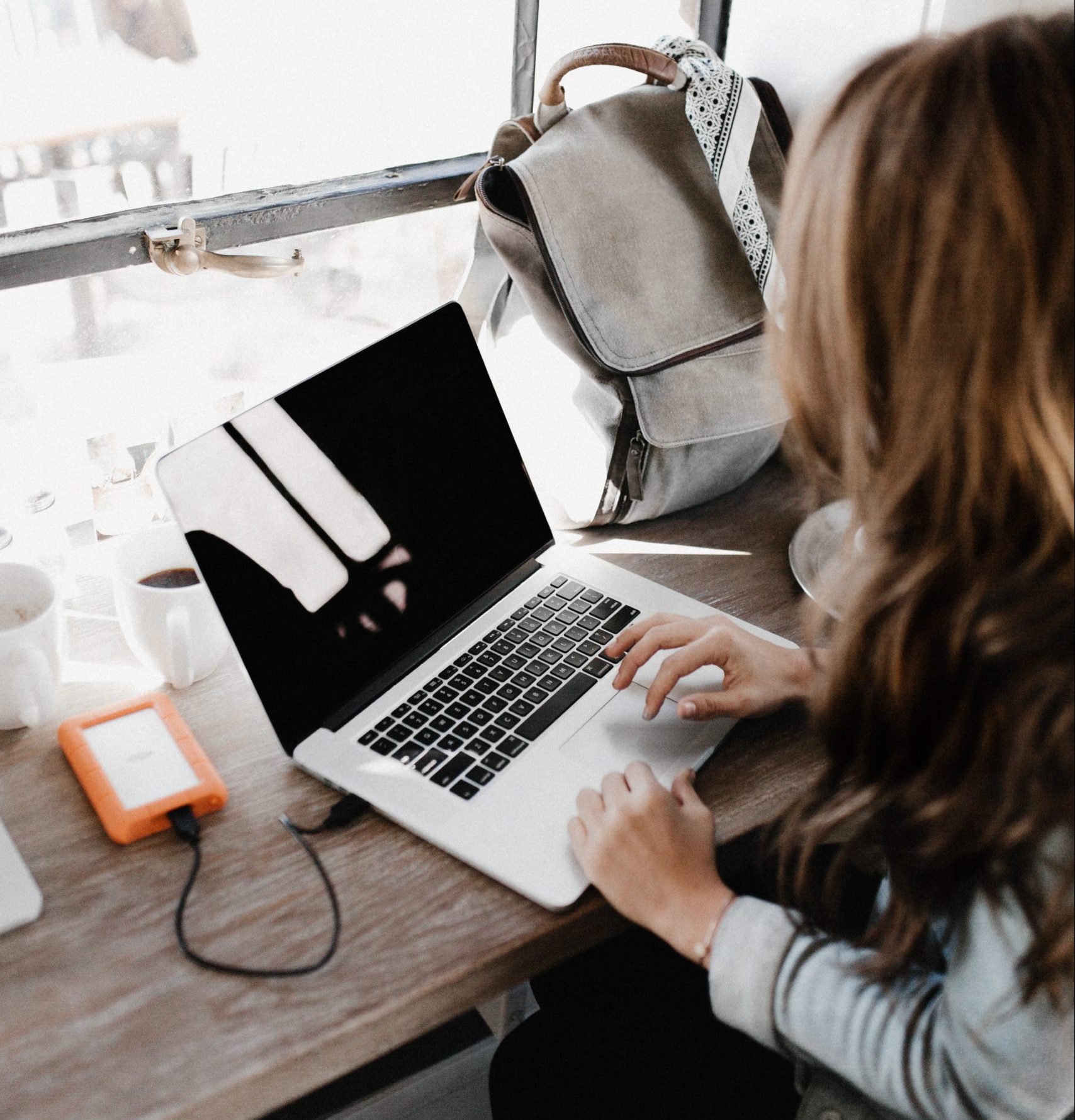 Asynchronous Learning
Asynchronous learning is a teaching method where learners use their agency and autonomy differently and is widely used in online learning. Its basic premise is that learning can occur in different times and spaces particular to each learner.
In asynchronous learning, facilitators usually set up a learning path which students engage with at their own pace.
Examples of synchronous learning tools:
Email, What's App, Google Drive, Google Sites, Learning Management Systems such as Canvas, BrightSpace or Moodle…
Reference: Asynchronous vs. Synchronous Learning: A Quick Overview by Maria Ocando Finol
What are some ways to empower learners with choice?
We can make sure learners have agency over the elements of learning such as
pace (flexibility over the flow of learning)
path (learners make decisions about how to learn or how to demonstrate learning)
place (blended learning opens up possibilities for learning in a variety of settings and at times convenient for learners)
Using hyperdocs as part of a blended learning approach can enhance these opportunities.
Choice Boards are a type of hyperdoc where activities are organized in a grid, often like a tic-tac-toe board or a bingo board. Learners make choices about what activities they do and mark them on the grid as they finish.
In Educator Network (eNet) and Planning Your Digital Toolbox, participants learn about choice boards using this choice board. Join us or try it out on your own.
Some samples that eNet participants found:
If you'd like to learn more about Choice Boards, contact Tracey or sign up for Educator Network (eNet) or Planning Your Digital Toolbox.
P.S. Here is an amazing collaboration non-hyperdoc choice board I saw from @modernclassproj on Twitter.
Collaboration and self-pacing? Totally possible in a Modern Classroom! Kim Myers Manning shared with our Facebook group how she sets up her whiteboard to facilitate both.
As Ontario's only organization focused on helping adult literacy education professionals to incorporate digital technology, we recognize the need for a more comprehensive and coordinated approach—an approach that respects individual program, sector and cultural differences and also provides a system-wide foundation.
Based on extensive review, consultation and our first-hand experience working with programs, we have identified these eight strategies to build a more equitable and inclusive LBS system that can provide learners with lifelong and lifewide digital instruction opportunities. We have taken a comprehensive approach, recognizing how elements within the LBS system interact and create conditions that both suppress and support digital literacy and technology integration.
The report contains details of each strategy along with examples of possible changes. We also frame the strategies with a research informed rationale focused on broader digital inequities.
Collaborating to ensure affordable data and devices for all learners.
Developing an integrated and informative learning framework.
Developing a blended learning approach and various models.
Sharing diverse knowledge and innovation.
Making sustainable investments in e-learning infrastructure.
Building people's capacity for technology integration.
Designing responsive and equitable services, data collection and reporting.
Choosing performance measures (success indicators) that work for everyone.
The strategies are not definitive and are a starting point for discussions that we plan to have this year with stakeholders inside and outside the LBS system.
AlphaPlus curated a collection of shareable, free and high-quality learning materials that adult literacy educators can use to enhance their personal and program collections.
Learning materials
The collection is divided into five sections for learners working at Ontario Adult Literacy Curriculum Framework (OALCF) Levels 1 and 2:
Reading texts

Practice tasks and writing

Numeracy and mathematics

Professional learning and how-to guides

Creating, modifying and analyzing your own materials
Shareable
We looked for materials that could be copied, printed or posted in online and offline environments. This means you can add materials to a website or learning management platform, attach them to an email or share them with learners in Google Drive. They can also be printed. In addition, some materials are templates or permit adaptations, allowing you to build and modify materials for your own use. Copyright information and Creative Commons licensing details are included for all materials.
Download a PDF version below or click here to open the collection in your Google Drive.
What Is Blended Learning?
Blended learning is an approach where educators leverage technology and digital access for learners to create, communicate, collaborate and apply critical thinking skills to construct knowledge in our connected world. The four Cs — collaborative, communicative, creative and critical— are concepts that help educators make decisions about the ways they blend online and offline activities and integrate technology to support literacy, language and numeracy development.
The State of Blended Learning in LBS
Ontario's Literacy and Basic Skills (LBS) Program supports the integration of technology in face-to-face learning centres and classrooms, and offers exclusively online courses through e-Channel. The pandemic crisis forced many LBS educators to rapidly expand their integration of technology to provide remote learning options. Although LBS educators were able to facilitate access to e-Channel courses for learners, the vast majority adopted the use of a variety of communications and instructional technologies that considered learners' digital access and readiness to learn online.
During the spring of 2020, all educational sectors, including Literacy and Basic Skills (LBS), made the shift to remote learning. The LBS shift was managed primarily at a local level. Comprehensive training, widely accessible instructional design expertise, tech support and additional funding to purchase data and computers for learners was not available. Each program made its own decisions.
How did programs adapt? What were their priorities? What were their challenges? This report, based on a short survey delivered during the last two weeks of June 2020, provides some answers, identifies challenges and raises concerns about the uneven impacts on learners and sectors and uneven access to resources that could be mobilized to manage the shift. The findings provide a basis for discussion and planning at both the local and provincial levels.
Fast Facts From the Survey Results
368 participants in LBS programs completed the survey in English and French.
Respondents estimated that only 45 per cent of learners had household internet access and 27 per cent had limited connectivity using cell phones.
Only 13 per cent of respondents said programs purchased additional data and/or devices for learners and staff.
67 per cent of respondents were able to focus on instruction; 33 per cent prioritized communication and supporting learners.
On average, each respondent used three modes of communication and four modes of instruction to make remote learning work.
53 per cent of respondents participated in training and professional development.
66 per cent of respondents stated the top priority going forward was adapted accountability and reporting processes.
53 per cent of respondents said other priorities were (1) ensuring internet access for learners, (2) professional development and training using ed tech tools and (3) online assessments of literacy, numeracy and digital skills.
How does inequitable access to the internet affect adults in Ontario? What are the layers and impacts of our province's "digital divide"?
We explore the answers to these questions in our research overview Ontario's Digital Divide: A Spotlight on the Differences in Online Connection, Activity and Benefits.
Research highlights
Ontario's Digital Divide was completed in early 2020 and is based on an analysis of the Canadian Internet Use Survey (CIUS) and other information. It looks beyond infrastructure, highlighting the ways in which income, age and level of education contribute to the digital divide. The overview reveals three interrelated layers of the digital divide, involving differences in:
How people connect to the internet.
The types of online activities in which they engage.
How they benefit from their interactions with services, resources and networks that are only available online.
If the Ontario government is to achieve its goal of making this an "inclusive, equitable and accessible digitally enabled province," these three layers must be addressed.
Using this research overview
The ongoing and entrenched digital divide directly impacts adult literacy learners and others who could benefit from learning and training programs. Ontario's Literacy and Basic Skills (LBS) program works directly with digitally excluded adults with limited internet access and has a role in digital inclusion efforts.
This paper summarizes and highlights issues that are well-known to practitioners in the adult literacy education space. You can use it as a tool that supports your local advocacy efforts.
AlphaPlus engaged 10 English-speaking literacy practitioners from community-based programs to explore the ways that LinkedIn Learning might fit into individual professional development plans for literacy and basic skills (LBS) managers and instructors.
Read the report to see what we learned about how LBS practitioners are learning in order to strengthen their practice and better support colleagues, program participants and community partners.
Our exploration of a particular platform led us to a wider look at how literacy practitioners engage in professional learning, what makes it effective and what they'd like to see in the future.
We think that their insights and recommendations are a powerful guide to creating effective professional learning opportunities that amplify scholarship in the field.
In 2017, AlphaPlus was asked by a sector membership group for information on options for digital literacy and basic skills (LBS) learner files and cloud – based storage.
The sector members identified a primary driver for the investigation as the burden of physically storing more than seven years of learner files. Space in multi-service facilities and school boards is in high demand , and file storage space allocated to LBS service providers can be significantly constrained, causing operational tensions and issues .
This investigation and report is only an initial foundational step. As stakeholder engagement and consensus building takes time, proposed models for thinking about how data is gathered, recorded, confirmed and stored have been provided as a starting point for the discussions.
An environmental scan of LBS programs indicated that a number of different tools and processes were being used to track data across all three sectors, and while the tools worked, duplication and inefficient data sharing was a concern.
Sioux-Hudson, a community-based literacy program, procured and implemented a student information system called Orbund and found that the system meets their needs for case management and that they could successfully customize it to align with ministry data requirements and their own internal needs.
The cost of Orbund is prohibitive for an individual program but is more manageable if individual programs can share an enterprise license. AlphaPlus provided a three-year license to pilot programs who are willing and able to help identify gaps/issues and work with AlphaPlus and Orbund to work through these issues before rolling it out to other programs.
After seeing Orbund in action, staff in the pilot programs felt it will help streamline and advance case management administration. Read the report to learn how Orbund worked for these organizations and the next steps for the implementation of Orbund.