ChatGPT is a natural language processing tool driven by artificial intelligence (AI) technology that allows you to have human-like conversations and much more with a chatbot. The language model can answer questions, and help you with tasks such as composing emails, essays, and code.
ChatGPT takes online writing tools such as QuillBot to the next level—or the next few levels—by leveraging the knowledge stored on the internet to respond to queries and requests.
ChatGPT is designed to simulate human-like responses to text-based communication.
It is built on an architecture that mimics the human brain called the GPT (Generative Pre-trained Transformer) model. The GPT architecture allows ChatGPT to generate natural language text that is highly coherent and contextually appropriate.
ChatGPT uses a large database of written text, such as books, articles, and websites, that it has been pre-trained on. When a user inputs a message or question, ChatGPT uses this pre-trained knowledge to generate a response that it believes best answers the question or provides a relevant response to the message.
My Digital Companion: Making Sense of ChatGPT from Contact North: a resource for students/learners to help them use this tool safely, ethically and creatively for learning.

Leveraging ChatGPT Instead of Banning from Contact North: a resource for teachers/instructors with ideas for how to use ChatGPT for learning in a college setting.

Contact North has a series of recorded webinars on the use of AI in education.

ChatGPT: Leveraging AI to Support Personalized Teaching and Learning in the June 2023 Adult Literacy Education Journal by Sarah Cacicio and Rachel Riggs: a a resource for teachers/instructors with ideas for how to use ChatGPT for learning in an adult literacy setting.

10 Practical Ways Faculty and Instructors Can Use AI from Contact North

AI for Learning and Work from EdTechCenter at World Education: You can find the recordings of the four Generative AI EdTech Bytes that cover the applications and implications of generative AI for education (YouTube Playlist) plus a series of blog posts about the use of ChatGPT and AI in education.

EdTechTeacher Chat GPT Tips by Tom Daccord: a resource for teachers/instructors with ideas for how to use ChatGPT for learning in a K-12 setting.
Update on the risks of AI

These Women Tried to Warn Us About AI by Lorena O'Neil at Rolling Stone Magazine (August 2023)

"Researchers — including many women of color — have been saying for years that these systems interact differently with people of color and that the societal effects could be disastrous: that they're a fun-house-style distorted mirror magnifying biases and stripping out the context from which their information comes; that they're tested on those without the choice to opt out; and will wipe out the jobs of some marginalized communities."

Update on the use of AI by Canadian students

Despite popularity, six in 10 Canadian students consider generative AI tools cheating from KPMG (August 2023)

"Students primarily use generative AI for idea generation (70 per cent), research (55 per cent) and writing essays or reports (39 per cent). Fourteen per cent say they use these tools for tests or exams. Almost 70 per cent admit they always or sometimes claim AI-generated content as their own original work. And, they aren't consistently validating the accuracy of their AI-generated content, with only 37 per cent saying they always do a fact-check."

Update on the use of AI by Canadian students and employees

One in five Canadians using generative artificial intelligence tools from KPMG (June 2023)

"A survey of 5,140 Canadians found 1,052 (20 per cent) have used generative AI to help them do their jobs or schooling. The most common uses include research, generating ideas, writing essays and creating presentations. Respondents say the use of the technology has enhanced productivity and quality, created revenue and increased grades but, in the process, they are engaging in behaviour that could create risks for their employers."

Updates on the use of AI by Canadian businesses

More than one third of Canadian businesses experimenting with ChatGPT from KPMG (April 2023)

"A majority of Canadian businesses are aware of the risks of having poor quality data, with more than half (54 per cent) admitting they are very concerned their organization might be making decisions based on poorly designed AI algorithms, and yet only 44 per cent regularly retaining independent third-party experts to vet or assess their AI algorithms for errors and bias."

Automation Nation? AI Adoption in Canadian Businesses from The Dais at the Toronto Metropolitan University (September 2023)

"In all businesses with five or more employees, as of the end of 2021, only 3.7 percent of firms say they had adopted artificial intelligence in any way."

Canada's AI imperative – From predictions to prosperity from Deloitte (November 2018)

Press release: AI adoption among Canadian businesses stagnant: Only 16 per cent of companies use AI, which remains unchanged since 2014 – Deloitte report finds Canadian consumers and businesses don't understand or trust AI

"Truthfully, there are still many unknowns about general AI's potential and humanity's ability to grasp it. But regardless of whether we ever reach the point of general AI, there's still a clear imperative for a country and its businesses to invest in AI technologies, and to shape the economic and social conditions required to foster their uptake."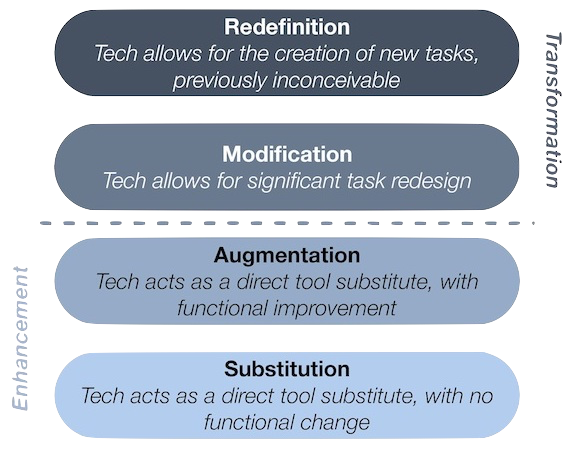 The SAMR model was developed in 2010 by education researcher Ruben Puentedura and lays out four tiers of online learning, presented roughly in order of their transformative power.
SAMR is a reflection tool that can help educators think about how digital technology integration is supporting learning in specific blended learning lessons and activities.
The SAMR model gives educators a common way of communicating about technology integration. The SAMR framework can help us talk about the ways we are using technology, assess technologies to see how they will fit our context and help us plan future uses.
SAMR helps us ask and answer questions about what teachers and learners will gain from the technology before implementing it.
SAMR should not be regarded as a mountain to climb. Good technology integration isn't about living at the top of the SAMR model; it's about being aware of the range of options and picking the right strategy—or strategies—for each context and learning outcome.
Dr. Puentedura proposed that curriculum becomes more learner-centred and activities become more learner-driven as we move from substitution to redefinition but, teachers have to consider the capacity of the program to support inventive uses of technology and the capacity of learners to use technology in inventive ways.
When planning the integration of digital technology into activities, lessons and curriculum, teachers often start with substitution and modification. As teachers and learners become comfortable in a technologically enhanced learning environment, the last two levels of the SAMR model—modification and redefinition—can be added to the mix.
We can use digital technology to support learner agency as they make choices over how, when and where to learn. As they expand their power over their own learning, learners will enhance their ability to make choices over the what and the why. Facilitators leverage digital technology and online learning to give learners flexibility over the rate and pace at which they learn.
Digitally-enhanced and online learning spaces provide learners with opportunities to make decisions about how to learn or how to demonstrate learning. Empowering learner voice and choice over what materials they access or how they complete assessments can increase learner autonomy in a way that is manageable for learners.
Digitally enhanced and online learning means learning can happen anywhere and at any time. Facilitators and learners can be in the same bricks-and-mortar spaces or at a distance from each other. Having access to online learning materials, especially environments that provide feedback, provides learners with choice over when to learn.
We can provide choice in simple ways by allowing learners agency over the pace, time and place of learning. We can create a doc with links, a full HyperDoc or something in between—depending on the needs of the learners and our own capacity for prep time—that gives learners agency over a learning pathway.
Being creative and finding engaging options for learners to explore and develop their own "personal sense of wonder" while learning inspires teachers and learners alike.
A HyperDoc is a digital document—such as a Google Doc—where all components of a learning cycle have been pulled together into one central hub. Within a single document, students are provided with hyperlinks to all of the resources they need to complete that learning cycle.
The Basic HyperDoc Lesson Plan Template from HyperDocs Templates for Getting Started nicely illustrates how a lesson cycle can be incorporated into a hyperdoc.
To help practitioners who are exploring the use of HyperDocs to enhance learner agency, AlphaPlus has a created a website dedicated to the creation and use of HyperDocs in adult literacy where you will find tips and examples.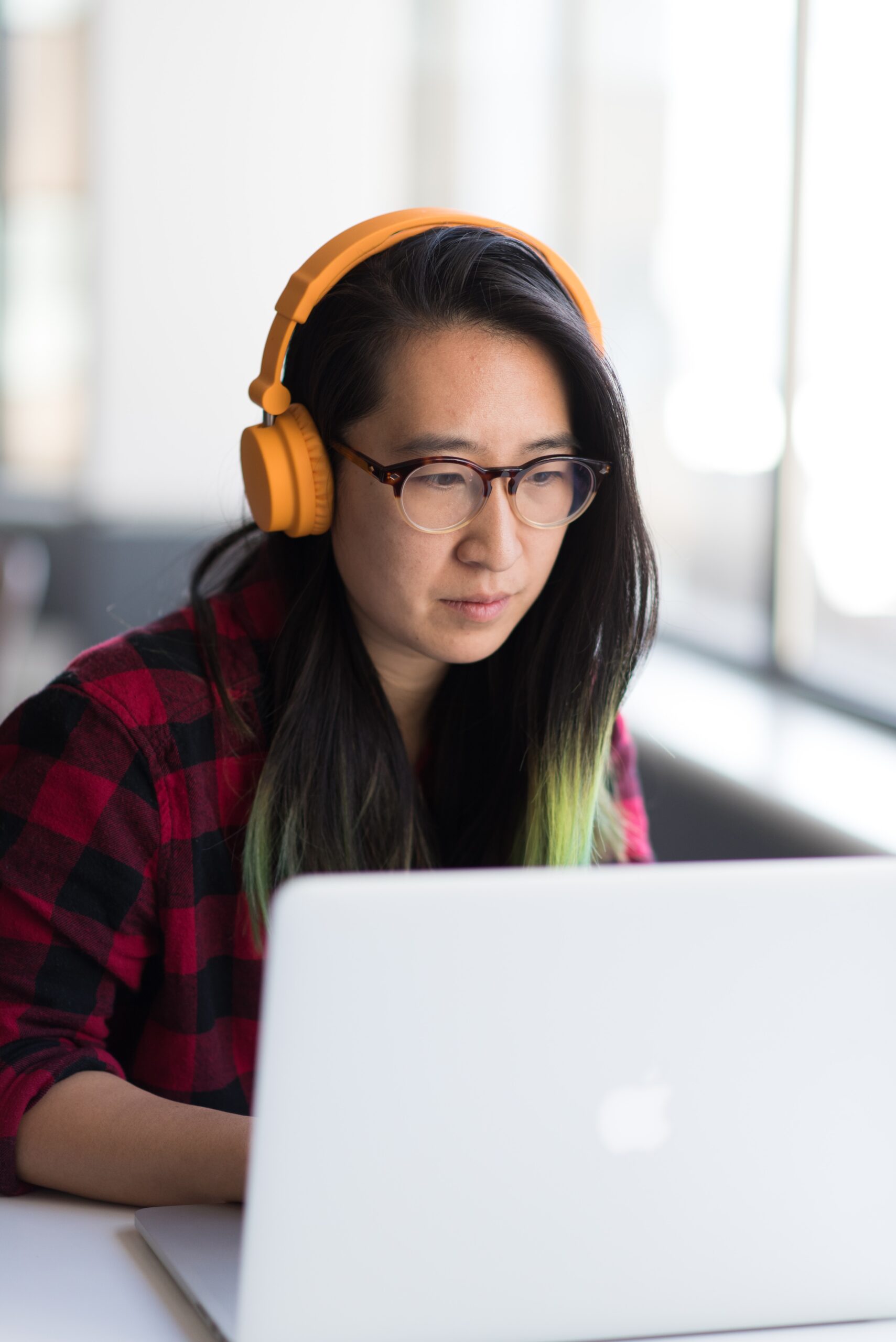 Synchronous Learning
Synchronous learning is where learner(s) and facilitators(s) meet in the same place, at the same time, so learning can take place. This can happen in bricks—and-mortar classrooms or online meetings. Synchronous learning may include a whole class, smaller groups or one-to-one instruction.
In synchronous learning, learners usually go through a learning path together, accompanied by a facilitator who can provide support while learners are completing tasks and activities.
Examples of synchronous learning tools:
Phone, Zoom, Google Meet, Microsoft Teams…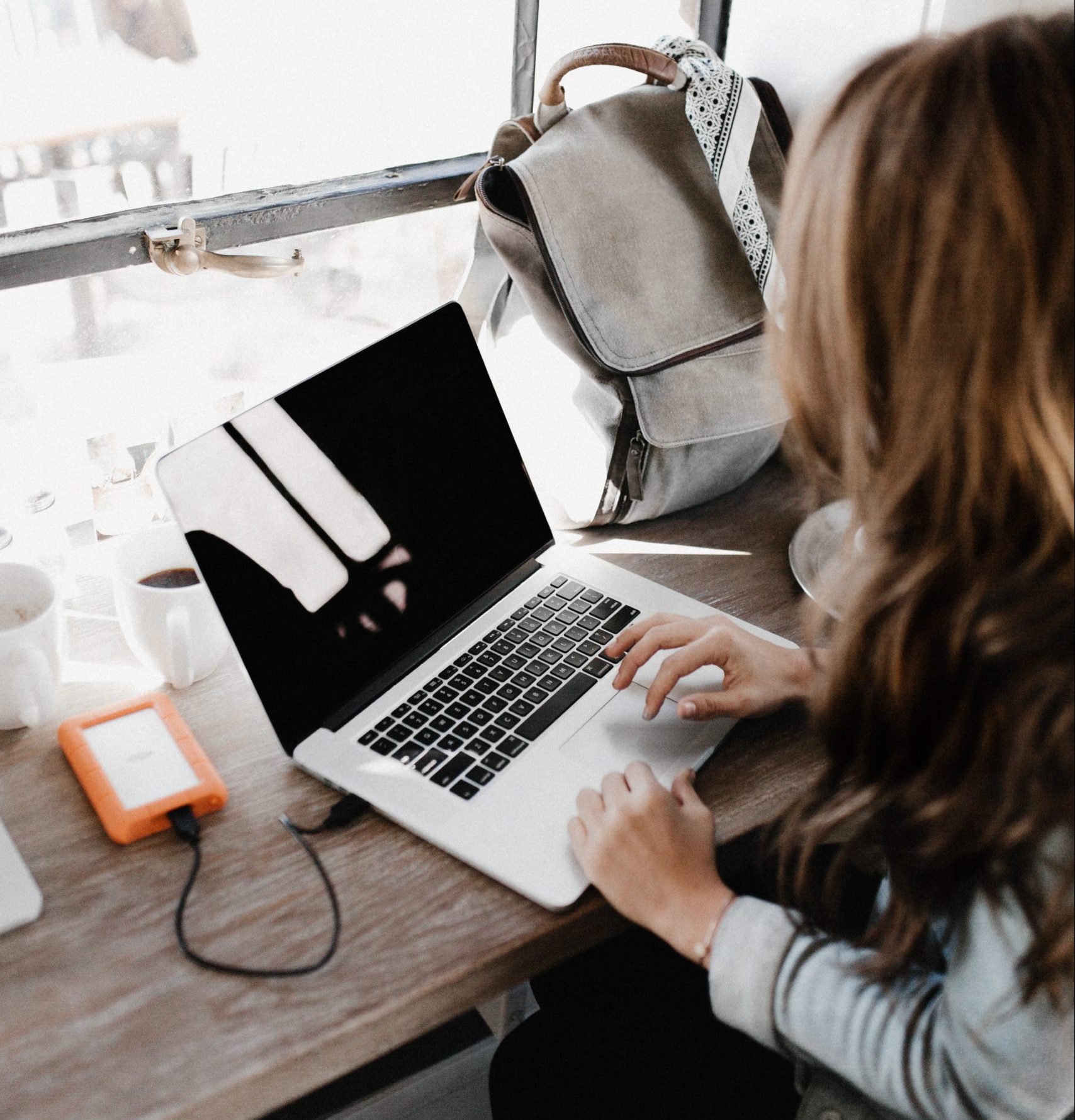 Asynchronous Learning
Asynchronous learning is a teaching method where learners use their agency and autonomy differently and is widely used in online learning. Its basic premise is that learning can occur in different times and spaces particular to each learner.
In asynchronous learning, facilitators usually set up a learning path which students engage with at their own pace.
Examples of synchronous learning tools:
Email, What's App, Google Drive, Google Sites, Learning Management Systems such as Canvas, BrightSpace or Moodle…
Reference: Asynchronous vs. Synchronous Learning: A Quick Overview by Maria Ocando Finol
What are some ways to empower learners with choice?
We can make sure learners have agency over the elements of learning such as
pace (flexibility over the flow of learning)
path (learners make decisions about how to learn or how to demonstrate learning)
place (blended learning opens up possibilities for learning in a variety of settings and at times convenient for learners)
Using hyperdocs as part of a blended learning approach can enhance these opportunities.
Choice Boards are a type of hyperdoc where activities are organized in a grid, often like a tic-tac-toe board or a bingo board. Learners make choices about what activities they do and mark them on the grid as they finish.
In Educator Network (eNet) and Planning Your Digital Toolbox, participants learn about choice boards using this choice board. Join us or try it out on your own.
Some samples that eNet participants found:
If you'd like to learn more about Choice Boards, contact Tracey or sign up for Educator Network (eNet) or Planning Your Digital Toolbox.
P.S. Here is an amazing collaboration non-hyperdoc choice board I saw from @modernclassproj on Twitter.
Collaboration and self-pacing? Totally possible in a Modern Classroom! Kim Myers Manning shared with our Facebook group how she sets up her whiteboard to facilitate both.
Blended learning is an approach where educators leverage technology and digital access for learners to create, communicate, collaborate and apply critical thinking skills to construct knowledge in a connected world.
Blended learning is a foundation of AlphaPlus services for instructors and program planners.
Through eNet, technology coaching, workshops and tech support services, AlphaPlus helps literacy educators employ blended learning methodologies.
What does AlphaPlus mean by blended learning?
Our position is that blended learning in adult education is not only about the use of tools and resources. Instead, it's a way to think about program and curriculum development, including learning design and delivery.
Why do we take this position?
Using digital technology isn't just learning how to operate digital devices and navigate the internet. These are important skills that enable participation in a digitally connected world, but a curriculum that focuses only on these operational tasks doesn't meet learners where they're at and doesn't meet the changing needs of people learning, working and engaging in 21st-century life.
Join the discussion
We believe that the discussion about blended learning in adult education needs to extend to the realities of adult basic-education programs that operate in an individualized educational context as well as those that are course-based and use a fixed curriculum.
We'd love to hear your thoughts and ideas
Read the full paper to learn more about the principles and benefits of blended learning in adult literacy programs as well as our recommendations for program development and why AlphaPlus supports people-first strategies.
Read an online version and more about AlphaPlus and blended learning here: The Blended Learning Collection.
The full paper is available in American Sign Language.
As Ontario's only organization focused on helping adult literacy education professionals to incorporate digital technology, we recognize the need for a more comprehensive and coordinated approach—an approach that respects individual program, sector and cultural differences and also provides a system-wide foundation.
Based on extensive review, consultation and our first-hand experience working with programs, we have identified these eight strategies to build a more equitable and inclusive LBS system that can provide learners with lifelong and lifewide digital instruction opportunities. We have taken a comprehensive approach, recognizing how elements within the LBS system interact and create conditions that both suppress and support digital literacy and technology integration.
The report contains details of each strategy along with examples of possible changes. We also frame the strategies with a research informed rationale focused on broader digital inequities.
Collaborating to ensure affordable data and devices for all learners.
Developing an integrated and informative learning framework.
Developing a blended learning approach and various models.
Sharing diverse knowledge and innovation.
Making sustainable investments in e-learning infrastructure.
Building people's capacity for technology integration.
Designing responsive and equitable services, data collection and reporting.
Choosing performance measures (success indicators) that work for everyone.
The strategies are not definitive and are a starting point for discussions that we plan to have this year with stakeholders inside and outside the LBS system.
AlphaPlus curated a collection of shareable, free and high-quality learning materials that adult literacy educators can use to enhance their personal and program collections.
Learning materials
The collection is divided into five sections for learners working at Ontario Adult Literacy Curriculum Framework (OALCF) Levels 1 and 2:
Reading texts

Practice tasks and writing

Numeracy and mathematics

Professional learning and how-to guides

Creating, modifying and analyzing your own materials
Shareable
We looked for materials that could be copied, printed or posted in online and offline environments. This means you can add materials to a website or learning management platform, attach them to an email or share them with learners in Google Drive. They can also be printed. In addition, some materials are templates or permit adaptations, allowing you to build and modify materials for your own use. Copyright information and Creative Commons licensing details are included for all materials.
Download a PDF version below or click here to open the collection in your Google Drive.
Today, there are 2 million applications available in the App Store. That can make it tough to find the right one for your literacy program, especially if you aren't sure what you're looking for. That's why we're giving you tips, hints, and tricks for finding apps from scratch.
WHAT TO CONSIDER WHEN EVALUATING APPS