Course for literacy instructors builds more than a digital toolbox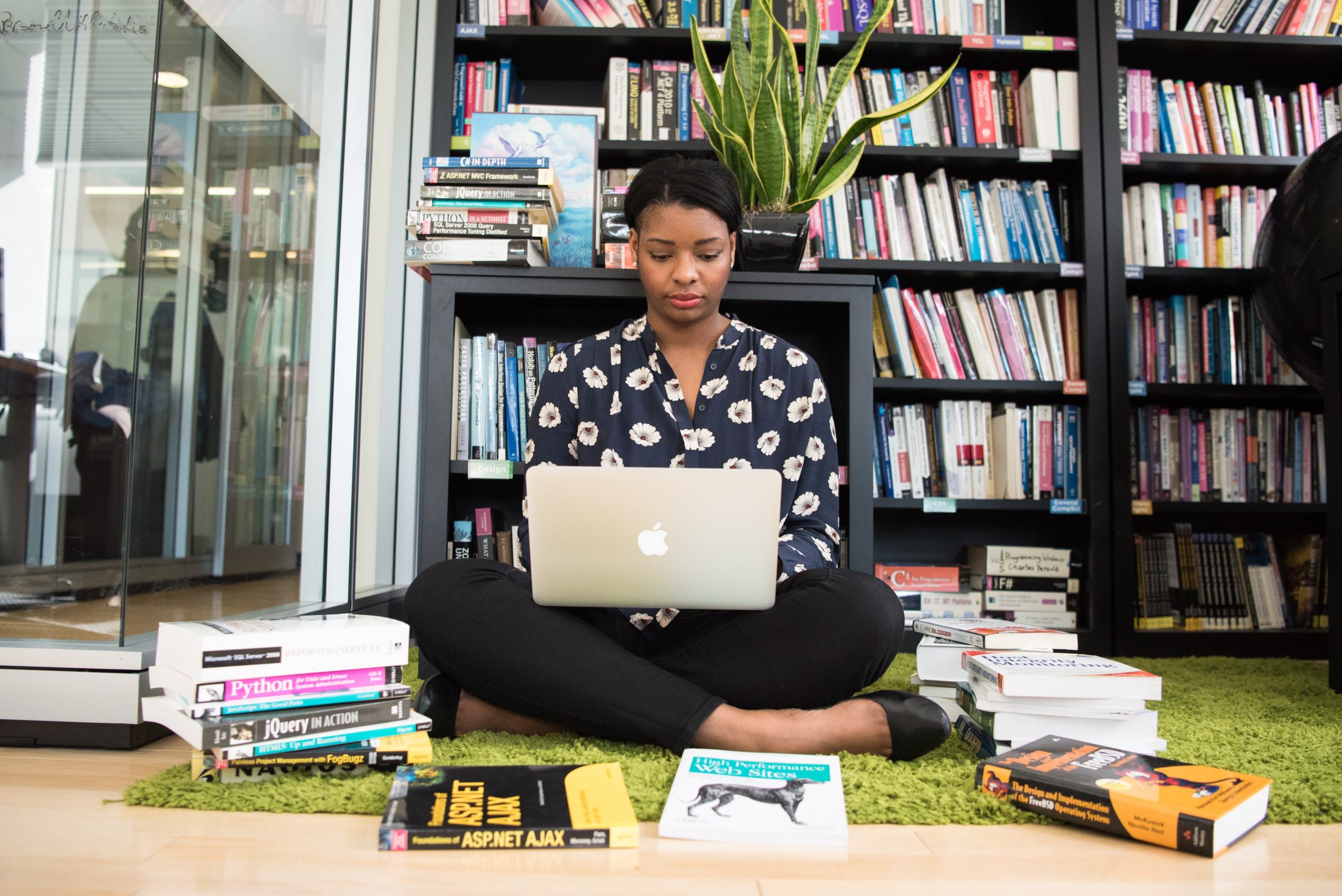 Planning your Digital Toolbox Story with Susan Korstanje
Trying new things can be daunting but fun. Pushing outside of our comfort zones is a valuable experience. These are lessons that Literacy and Basic Skills (LBS) instructors impart to learners — and that math instructor Susan Korstanje experienced herself over the last two years, as both a teacher and a student.
Susan teaches at the Thunder Bay Literacy Group Adult Learning Centre, which offers free education and skills upgrading for adults via classes in English, math, computers, General Education Development (GED) test prep and trades prep. The team emphasizes meeting each learner where they are and providing personalized learning plans to meet their goals. Susan focuses on building math skills and helping learners apply them in practical ways.
Like many of her peers, Susan has learned new ways of teaching, new techniques, tools, platforms and efficiencies over the last two years. Today, she continues to offer remote instruction for learners who request it. In the spring of 2022, Susan took the new Planning your digital tool box online course from AlphaPlus because of her ongoing need to teach remote learners effectively and provide all of her learners with more ways to learn independently.
Planning your digital toolbox online course
According to the course creator and instructor, Tracey Mollins from AlphaPlus, planning your digital toolbox is a reflective practice and self-paced, facilitated opportunity for LBS instructors to evaluate theory and research and think about how it applies in their practices. The online course consists of six modules designed to help explore digital technology tools and resources to enhance and expand learning.
"I created this course to build instructors' confidence in applying blended learning concepts and methods," Tracey explains. "For people who plunged into digital technology during the pandemic, it's an opportunity to step back and consider what you've learned and how it fits into the broader field of blended learning."
While Susan acknowledges that she would have benefited from the peer support available in the AlphaPlus Educator Network, the self-paced format allowed her to fit learning into her unpredictable schedule. She worked through modules covering blended learning frameworks, contexts for learners and educators, goal setting, learner agency and forming a plan. Along the way, Susan summarized her observations, created resources she can use with learners and used frameworks and rubrics to evaluate her use of technology.
"My primary goal in taking this course was to discover new technologies or new ways of using technologies I was already familiar with," says Susan. "But I discovered things I didn't even know I needed and was prompted to evaluate my reasons for and methods of using tools. The course helped me go beyond simply imitating what we could do on paper to create a multi-dimensional learning experience."
Susan chose to explore choice boards, Jamboard and Flipgrid during the course to help her extend learning beyond the classroom. The choice board allows learners to continue learning independently, and Jamboard supports both synchronous and asynchronous learning and communication between lessons. She is considering ways to use Flipgrid to encourage learners to think about topics and create videos outside of class time — strengthening their communications skills.
Taking the course meant benefiting from the learner experience
Susan explains that she has added new tools to her digital tool box and explored new ways of using familiar tools thanks to the course. She now has an expanded suite that she can draw from when she needs to. Furthermore, the course turned out to have greater depth and breadth than she expected, covering such topics as the theories and framework around blended learning. And the course eased the way as she continued to push outside her comfort zone and learn new technologies — a process that created a deeper sense of empathy with learners' experiences.
"Our learners are constantly facing things that they never thought they could do before, and this experience helped me appreciate that while that's fun, it's also daunting," says Susan. "An important point in the course was the focus on learner agency. To encourage lifelong learning, we encourage learners to make their own choices and follow their paths toward their goals. That is something this course allows us to do; take the time to be a learner and enjoy all of the benefits of lifelong learning."
Would you like to grow your digital toolbox, getting exposure to different theories, methodologies and tools? Would you like to be prepared to adapt your approach for diverse learners, technology changes and contexts? Learn more about the Planning your digital tool box online course.